Ok… You have signed up for a series of lessons. Do you have a plan of how you are going to get the most out of your golf lessons?
Or… are you just going to show up and let the instructor do all of the talking?
Well…with all of the golf lessons that I have taught in my career, there is no doubt that some students are better at taking golf instruction than others. Here is what I see the successful students doing:
1. Determine Golfing Goals For Your Golf Lessons
Golf is played at many different levels and for many different reasons.
While some players strive to be the best in competition that they can be, some will play for the pure social aspect and/or fun of the game.
Before you even look for a golf instructor or coach, you should decide at what level and more importantly "why" you want to play the game. Big Hint Here… There is not a wrong answer.
2. Types Of Golf Instruction
Now that you are clear on what your golfing goals are, you can determine which learning method is best for you.
Group Golf Clinics
If you are wanting to play the game for more of the social component and just to have fun, group golf clinics are a great way not only to learn the game but to meet new people who also want to play the game. In addition, the cost of a clinic is less than that of a private golf lesson.
Private Golf Lessons
If your goals are to be more of a competitive player, you will probably tend to lean towards private instruction. This way you have individual one on one time with your golf instructor or coach.
Although, I have recently seen players have success in groups with other competitive players. These groups are structured to re-create course-like conditions and to "gamify" practice.
In addition, the students receive individual lessons at other times to further refine their game. If you are looking to be a competitive player, I would look for a group like this in your area.
3. Finding A Qualified Golf Coach or Golf Instructor
Depending on your goals, finding a golf coach could take a little bit longer than you may think to find the right one for you.
First, I would like to say that if an instructor is not willing to sit down or have a phone conversation with you prior to first lesson… they are not "the one" for you.
Many people do not realize that you can interview an instructor just as you would a lawyer or an accountant before you retain their services.
If you are looking to improve but want to stay fun and social in a golf clinic, you can get a good idea of the instructor's personality during a short interview.
You will want to ask as many questions as you can such as:
1. What does a schedule or itinerary of a clinic look like?2. What are the costs of the clinic?3. What will my takeaways be from the golf clinic?4. What are the skill levels of the other players in the clinic?As a competitive player, you will definitely want a plan that will break down what needs to happen for you to get to your goals.
Being more accomplished, you will need to understand the theory that is being communicated. Maybe more importantly, you need to stick with that theory and not keep jumping from theory to theory as this will slow your progress.
4. Be An Active Participant In Your Golf Lessons
No matter what level you currently play at… You are in control of your golf game.
If there is something that you do not understand, then you need to ask questions until you do understand the concept or the idea.
Remember, the professional is there to help you… not to use big words just to impress or confuse you.
Once your lesson or clinic is over, it is your responsibility to implement the ideas/feelings from your session and try to improve upon them.
The purest example is a doctor giving you a prescription and you go home and do not take it. We all know what those results will be.
If you want to become a better golfer, take an active role and make a change in your game.
5. Keep A Golf Journal
The majority of the successful students that I have had, all kept some sort of journal. This takes on many different forms.
While some high-tech players will keep a journal on their smart phone, some players literally keep a notebook in their golf bag.
It really does not matter as long as you have a log of what has and what has not worked for you in the past.
Players keep track of things such as: weather conditions, how they are feeling, what they have or have not eaten as well as what they were thinking during a practice session or a round.
6. Practice Between Golf Lessons
C'mon… You knew that I was going to say this… right?
Let me take another step and quickly talk about how to practice. Standing on a practice tee and mindlessly hitting one ball after another is not going to get anyone to their goal.
Play a game with yourself or with others that is possible to win and yet still challenging.
Whatever game you pick, the difficulty for you should equate to about a 7 on a scale of 1 to 10. If you cannot do it 7 out of 10 times then make the game or challenge a little easier. However, if you are completing the challenge 7 out of 10 times, it is time to make it more difficult.
In addition, practice is not confined to the practice facility. If possible, use some of the slower times at the facility to practice on the golf course. You do not need to keep score every single round as not every round is a tournament round.
If you are looking for golf lessons in the Sarasota, Bradenton or Venice, Florida area… Click Here.
The Ball Flight Academy has students from Sarasota, Bradenton, Venice, Northport, Laurel, Northport, St. Petersburg, Ruskin, Palmetto, Parrish, Sun City, Nokomis, The Meadows, Vamo, Myakka City, Arcadia, Plantation, Siesta Key, Longboat Key, Englewood, Osprey, Tampa as well as other parts of Florida
If you liked this article, become a member of The Ball Flight Academy!
Read other posts from this category…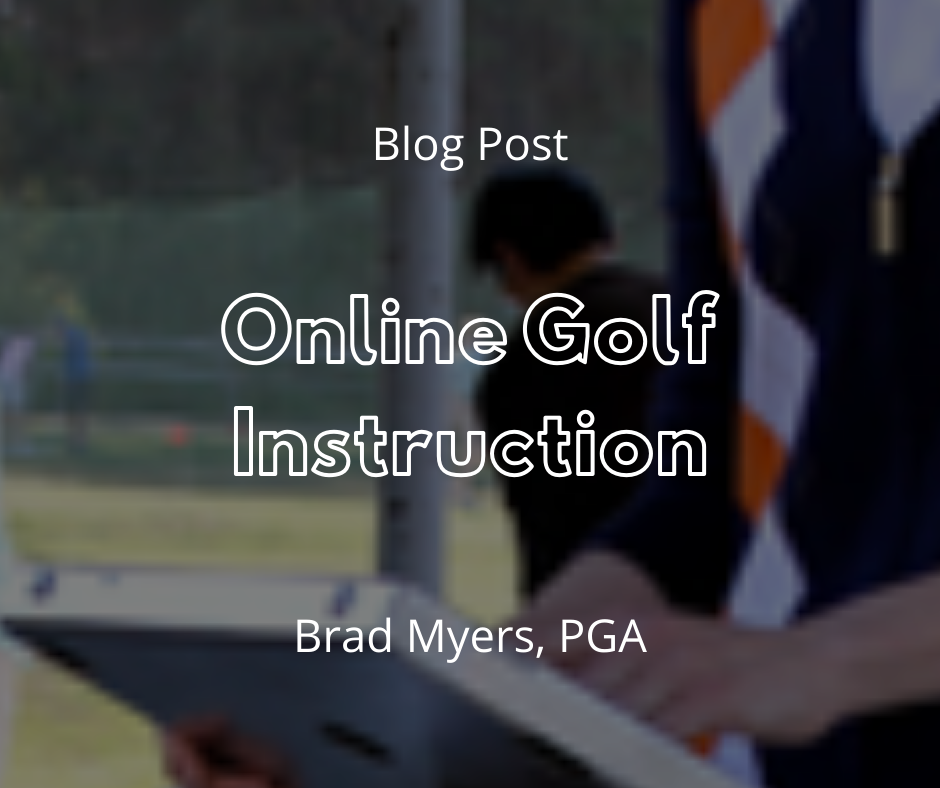 Learning anything has evolved from the traditional classroom setting to the convenience and accessibility of online coaching. Online golf instruction is a great example of this lesson transformation. According to an article by ThinkImpact – 77% of US companies provide
Read More »
Latest posts by Ball Flight Academy
(see all)