Want to learn how to play golf or improve your current game? Attend a group Golf Class with Brad Myers, PGA. No matter your skill level, you will gain something from the group golf classes.
The sessions start with a short presentation on the days topic. After that, the group is broken up into individual stations and Brad will come and work with everyone individually with the remaining time.
Here are a few examples of our golf programs…
Intro To Golf Class
These sessions are for new golfers or golfers that used to play and are just coming back to the game.
You will understand the fundamentals of how to hit basic shots needed to play the game.
These shots include putting, chipping/pitching as well as full swing shots.
In addition, you will be introduced to the lingo and etiquette that you need to know to play the game.
I will also assist you if you are looking to buy new equipment at your favorite pro shop.
Full Swing Fundamentals Class
These sessions in our Sarasota golf schools are for students that have played golf for a while.
You will brush up on the grip, stance and posture as well as acquire new concepts such as what low point is and why it is important to you and how to properly use ground reaction forces to hit it longer!
I will also assist you if you are looking to buy new equipment at your favorite pro shop.
Short Game Fundamentals Class
In these sessions, you will learn the fundamentals of how to hit all of the shots from on and around the green.
These sessions will include learning about short putts, lag putts, chipping, pitching and how to read a green.
5 Shots In 5 Weeks Class
In these sessions, you will learn five different shots that will take strokes of your game.
The shots will include how to hit your driver more solid, how to hit your irons more solid, how to improve your distance putting, the fundamentals of hitting a chip shot and how to better hit your hybrid.
What Are Other Golfers Saying?
I recently had the privilege of receiving golf instruction from Brad after years of inconsistent golf play. His ability to break down complex concepts into simple, digestible instructions is a testament to his skills as a golf instructor. Brad creates a relaxed and positive learning environment, making it easy to ask questions and seek clarification. Whether you're a beginner or an experienced golfer, Brad has the ability to identify and correct the subtle flaws in your technique, leading to improvements in your overall game. He is professional, courteous and a true asset to anyone seeking to enhance their golfing skills. Thanks to Brad, my golf game is much more enjoyable!
Kevin Tokarczyk
2023-08-01
I am a new golfer and just started playing 2 years ago with my roommates in college. Now that I have graduated, I've wanted to play the game more seriously and started taking lessons 3 months ago. I have had multiple instructors with little improvement. Brad was the first instructor that was able to break down my swing in the simplest way and gave me a better understanding of how my body is supposed to move through my swing. Brad is articulate and concise which is great for me as a beginner golfer because he is able to efficiently communicate without confusion or over-explanation. I have seen more improvement from my one session with him than I have with any other instructor. 1 week on from my lesson with him I am making much better contact with the ball and my swing is smoother and straighter. Thank you Brad, I look forward to taking another lesson from you!
Brad is one of the best golf instructors I've had. He's very patient, and worked with my swing. It was horrible in the beginning. He broke it down and explained, in small steps, how to improve it. I was never overwhelmed. He gave me drills to do, and I followed his instructions. After 8 lessons, my game has improved immensely. Brad met me at a club fitter, which was helpful. I plan to take more lessons as soon as my rotator cuff is healed! (Not from golf)
WOW, what a great training experience. Brad is patient, knowledgeable and a great instructor. He is able to feed information in small increments and it makes it so much easier to learn. I am looking forward to more lessons on the future.
Benjamin Grais
2023-06-20
I am new to the area so I was looking for a golf coach who could help me improve my game. I have played golf for 35 years but as I have aged, I needed to adjust my swing with golf lessons and expert instruction. I found Brad's website with a plethora of options including private and group lessons. In the last 3 weeks with Brad's coaching, I have enrolled in both private and group instruction with substantial Improvement. Besides being an amazing coach, Brad has exceptional interpersonal skills. He is authentic and truly wants to learn about you and your golf game. He has the latest technology and is able to explain the results which translates to a better golf game. Thank you Brad! I appreciate all of your help, patience, and guidance.
Bob Hansbrough
2023-05-31
I started taking lessons in July 2022 and my goal was to regain my swing that I had lost due to lack of play for 10 years. I was shooting 100-105. My goal was to regain my tempo and break 90 by 1/1/23. That goal was shattered in just 90 days. I'm now scoring in the mid 80's consistently and I've shot 79 once. Brad has been there every step of the way. He breaks the swing down in bite size pieces. I improve after each lesson and he's there for his students daily. He even helped me get fit with a custom driver just a few weeks ago at Club Champion. He's the real deal if you want to improve your game. Thanks Brad
Brad is a great Golf Instructor. He is good at asking questions to help you learn rather than just giving you the answer right away. Helped me fix my swing and find consistency. Responds to texts when I have questions during practice to keep me moving in the right direction. Highly recommend.
After so much frustration hacking away at balls on the range – it was a relief to finally have fun. I improved more in my one hour with Brad than I have in the past two months getting back into the game. His style is personable and relaxed, and he is a very effective communicator explaining concepts and correct feels. I finally feel confident standing over a golf ball again, and look forward to my next lesson with Brad. Roll Tide!
Really personable, easy to get a long with, and great applicable knowledge. I was a little anxious because I have a non traditional swing, but I was at ease with Brad immediately. He didn't try and change my swing, rather he showed me where I could improve using my normal swing. I highly recommend Brad to anyone looking to improve their game.
Brad is an extremely knowledgeable and patient instructor. He explains things in an easy to follow manner. I highly recommend.
Learn How To Hit Better Golf Shots...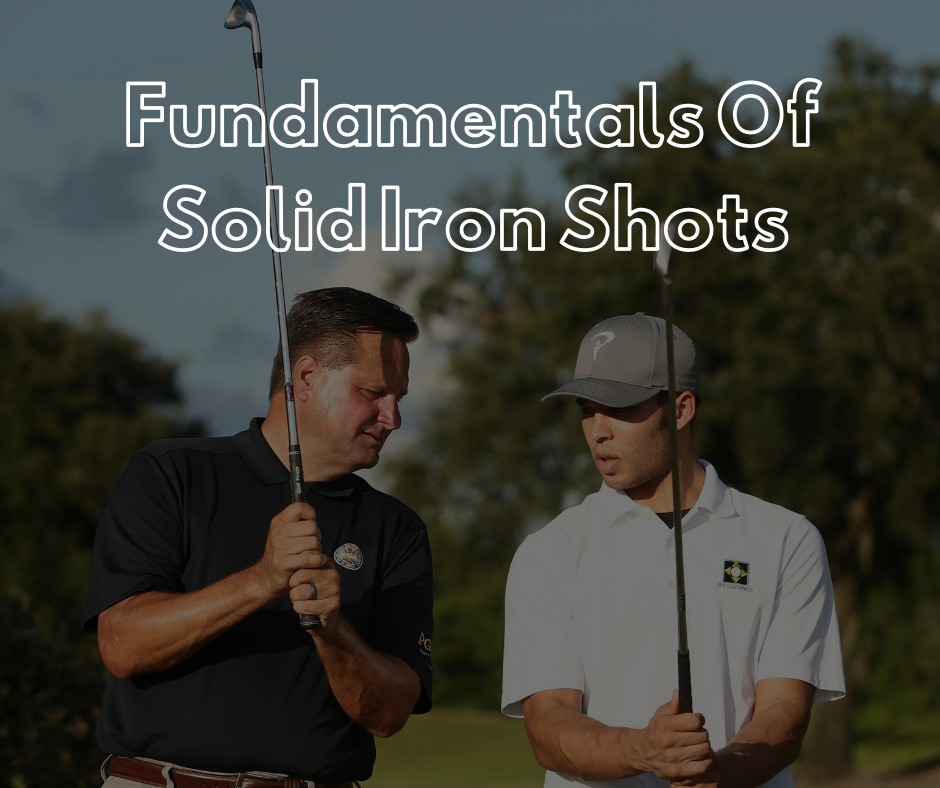 Have you been struggling with hitting your irons solid? What most golfers do is take advice from their friends, try to re-create their favorite player's swing, or go to YouTube and start watching videos without knowing what is good information
Read More »
Latest posts by Ball Flight Academy
(see all)