If you are looking for the best golf clinics, you are in the right spot.
No matter if you are a beginner golfer or maybe a golfer that used to play and now you are coming back to the game after "life happened."
You know job, marriage and or kids.
Or… Maybe you are a better golfer that just needs a little help in a specific topic title.
Clinics are a great way to learn the game and have fun playing with others.
Let me help you with a few questions that you probably have….
How Do I Find A Golf Clinic Near Me?
Of course one of the easiest ways to find a golf clinic near me is to have some friends that are already attending classes and are happy with their progress. 
However, if you are a beginner or recently relocated to a new area, it is best to default to Google.
You know how this works. Simply go to the Google search bar and type in golf clinics near me, golf classes near me, or group golf classes near me.
Once all the results are served to you, you may still find it difficult the select the right option for you. 
Looking for an instructor that is a PGA of America member is a good place to start.
Let me be clear, there are good instructors that do not have PGA membership. However, finding a PGA member, you will know that they have passed a set of requirements through testing. 
To further help you, you can read how to find the best golf instructor for you by clicking the link.
What Will Instruction Do For Me?
As a golf coach, I am asked all the time do I really need instruction? Will golf lessons or classes really help me?
Well… that depends.
If you've done your work to find a good golf instructor at your club or course and you are willing to put in the daily work then the odds of you failing or getting worse are very low.
A good teacher will be able to provide you with easy-to-understand concepts as well as drills or tasks to make learning easier for you.
Can I Really Improve In These Group Classes?
This answer is a definite… yes. 
I have had students that could not break 100. But, over a period of time and regularly attending clinics, they were able to shoot in the 80s.
Depending on the clinic schedule of the facility, you should be able to learn all aspects of the game. For example at our golf academy topics of group golf classes include…
Driver Clinics – 
Some of the titles for these instruction sessions would include… How to create more speed with your driver, How to have confidence in your driver, how to hit your driver in the center of the clubface.
Full Swing Classes – 
Some of the titles for these instruction sessions would include… Create confidence in your hybrids, How to hit your irons solid, How to stop slicing your driver and irons.
Putting Classes – 
Some of the titles for these instruction sessions would include… Stop 3 putting and learn to control your distance, make all of your short putts, how to read greens.
Short Game Classes – 
Some of the titles for these instruction sessions would include… Learn how to chip your ball close to the hole every time and take the fear out of pitching.
To See The Upcoming Golf Clinic Schedule… Click Here
What Happens In Golf Clinics? What Should I Expect?
The typical agenda for a group golf class or clinic would have the golf coach give a short presentation on that session's topic. 
After the presentation, you will be given your own station to work on that topic for the day.
In the meantime, the teaching professional will come around to each person and help everybody individually the best he or she can.
Towards the end of the session, that skill you were working on improving may be challenged through a friendly group game.
What Club Do I Bring With Me?
Do I only bring one golf club or do I bring my entire set?
This is a very good question and best to ask the instructor of the class prior to leaving the house.
I say this because if you're taking a putting clinic, you will more than likely only need one golf club, your putter.
Now, you may think the same if you attend a Driver Clinic. however, it is smarter to bring a pitching wedge in an 8-iron as well as your driver. 
This will give you time to warm up and not create any injuries for yourself.
How Much Do These Programs Cost?
The cost of these types of programs will vary from facility to facility or club to club. 
Currently, the clinics at our Golf Academy cost $25 per person per one-hour session.
This would include any practice balls that are used during the training.
Can I Meet Others To Play With?
This is just one of the many benefits of attending clinics.
With more and more people currently moving to Southwest Florida, we are asked all the time by students if we know of anybody that they can play golf with.
Attending these programs are a fun way to meet other golfers of your skill level that you can then go play golf with and have a good time on public private or resort courses.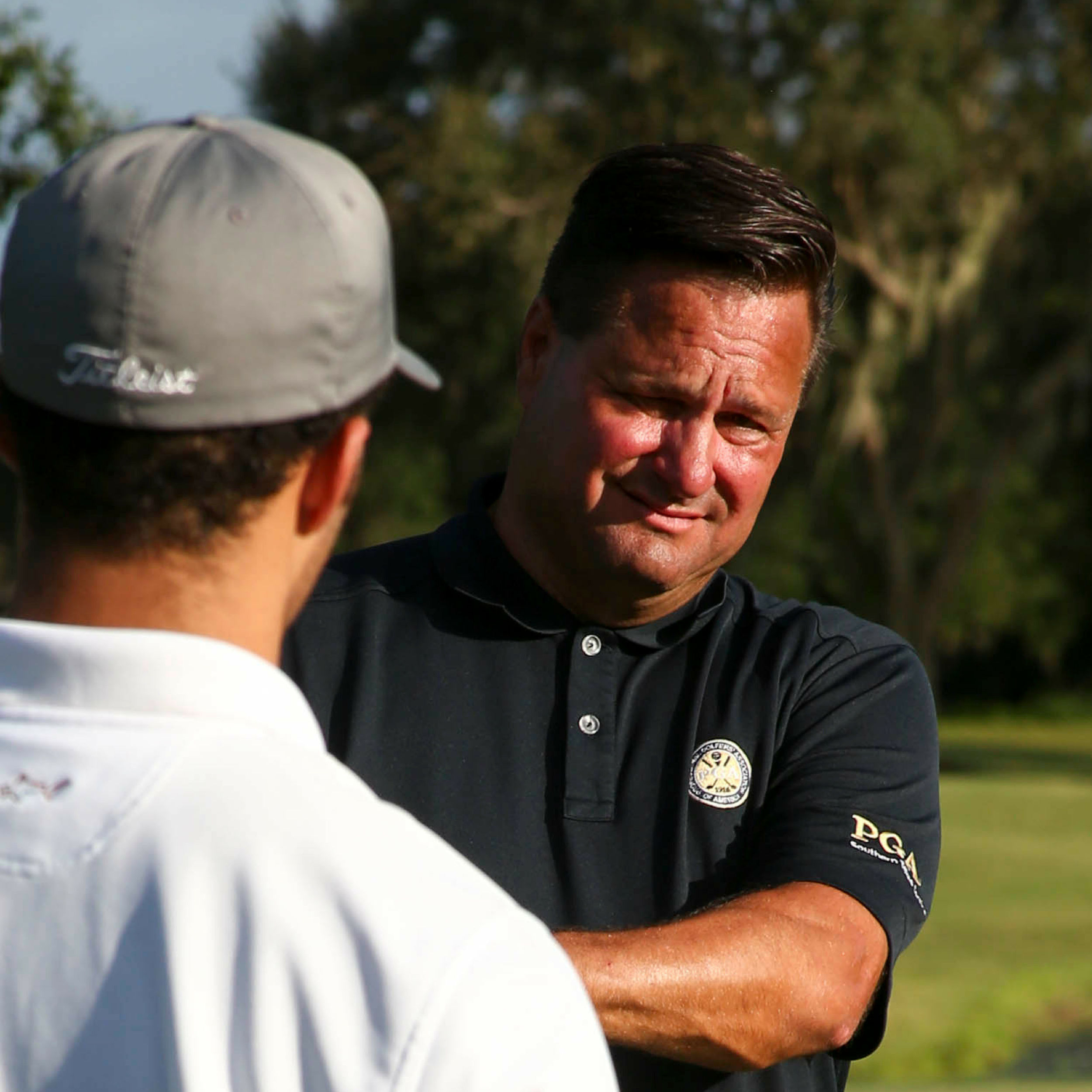 Wanting To Improve Your Golf Game?
Take a golf lesson from Brad in Sarasota, Florida
Not in Sarasota?
Let's improve your game online…
Play better golf with these articles...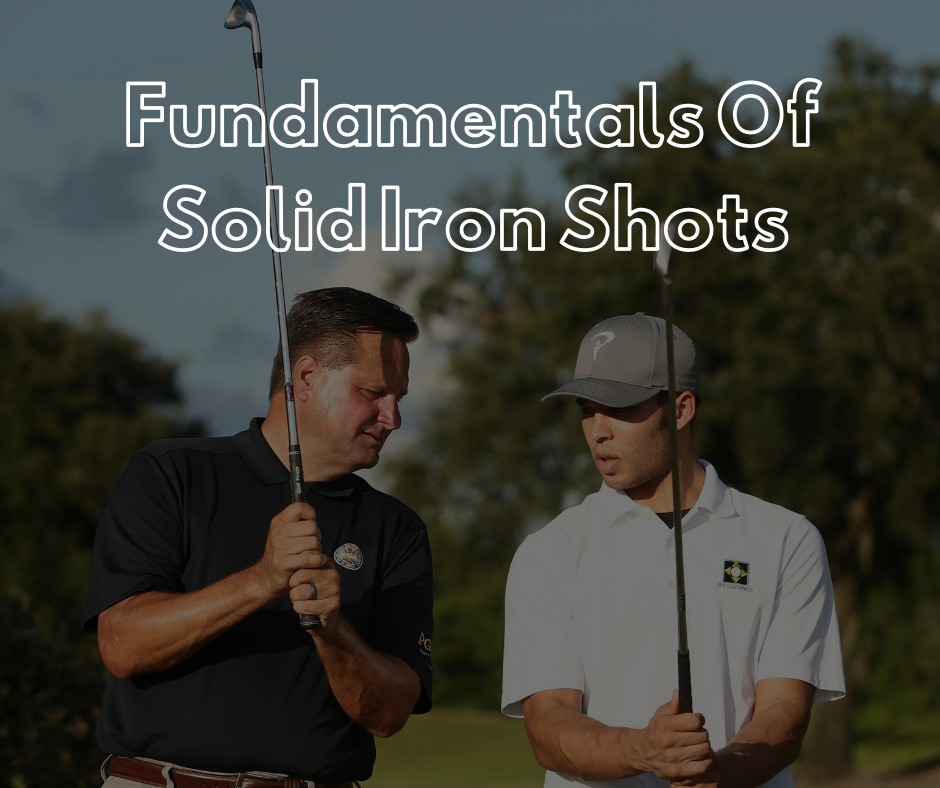 Have you been struggling with hitting your irons solid? What most golfers do is take advice from their friends, try to re-create their favorite player's swing, or go to YouTube and start watching videos without knowing what is good information
Read More »
Latest posts by Ball Flight Academy
(see all)