In my typical week, I give a lot of golf lessons for beginners. As long as the student wants to be there and is willing to accept instruction, new information, and learn, it is a lot of fun for both of us.
In the first golf lesson, it is not uncommon to see the fear or nervousness in a new beginner golf student's eyes when we first meet each other.
I get it. I really do. Even after all of the years that I have been playing, I am the same way when I go and take instruction from a new instructor. We all want to do our best and most of all we do not want to look silly and it creates stress for us.
With that being said, I want to give you some typical questions that beginners golfers typically have and how to prepare for your coaching or first golf lesson…
Questions About Lessons For Beginners
Should I start with a private lesson or take a group clinic to learn how to play golf?
This is really going to depend more on you and your goals. If you're looking to play and be social, then taking a group golf clinic or instruction with some friends may be a great way to get introduced to the game.
However, if you have a lot of anxiety about taking the group instruction, maybe you would feel better in a one-on-one private lesson at the golf academy. With that being said, spending time with an expert can be intimidating for some and would distract them from studying how to play golf.
How do I find the best coach for me?
Although it seems like this question would have a very simple answer, is a pretty complex question.
I would point you to another article that I've written on how to find the best golf coach.
In the article, you will not only find multiple ways to find the best golf coach or golf academy for yourself, but you will also learn multiple questions that you should ask an instructor before taking instruction or a golf lesson.
How much should I spend on instruction?
The answer to this question is going to vary widely.
Depending on your decision on whether you want to be in a group clinic/class or a one-on-one private golf lesson the cost difference can be great. Many golf academies, as well as communities, offer low-cost golf clinics that go anywhere from 4 to 8 weeks to get you started.
Many a golf academy, will offer a Get Golf Ready program is geared towards beginners and a great way to get started in the game. To find these lessons in your area, simply Google… Get Golf Ready Program near me and look through the results.
Depending on how many students, the qualifications of the golf instructor, the type of facility as well as how many weeks the clinic runs will determine the cost of the golf clinic or program.
In addition, no matter whether you're taking a golf clinic or a private lesson the experience of the instructor will also factor in as well as the type of facility that you will be taking the golf instruction.
Will the coach use technology in my lessons?
This will vary wildly. If the coach does use technology, it could be as simple as using a smartphone to access a metronome to improve your putting stroke.
An instructor or golf academy may have high-end technology, such as Trackman, Make sure you are understanding what the coach is talking about and do not be afraid to ask a lot of questions.
The coach will have the option of how many numbers to show the students and as a new golfer, you should not be seeing many numbers at all.
Is there a dress code when I take learning sessions?
As golf fashion is changing rapidly, this is a great question to ask prior to arriving to the golf facility. The dress code at golf facilities varies widely and calling ahead of time to find out could save you from an uncomfortable situation once you arrive.
Do I need to wear golf shoes to the golf academy?
When it comes to golf instruction for beginners, I see a wide variety of footwear.
Wearing golf shoes to your first golf lesson is not a necessity. However, you will want to wear something comfortable, athletic, and something that you can feel stable while in motion.
Many times players wear tennis shoes to their lessons. One thing you do need to be aware of is that some players with poor balance can have an issue with wearing a tennis shoe with a high heel.
The higher heel could push a lot of the player's weight, toward their toes and cause balance problems during the swing. With that being said, I played many rounds of golf in tennis shoes myself and have played both good and bad rounds in them.
Do I need to bring clubs to my sessions?
If you already have a set of golf clubs, by all means, bring them to your lessons. Typically one of the first things an instructor will do will be to look at your equipment as they will want to see if it is going to be close to a fit before I even watching you swing. I teach a lot of beginners and often they show up with hand-me-down sets of golf clubs. This is fine to get them started.
Unfortunately, many of the hand-me-down golf clubs, especially for the ladies, are too long and too heavy and cause them to make movements in their swing that they don't need to make.
I see this every day at the academy. Sometimes we need to make coaching adjustments in their setup position in order to make it easier for the player.
In golf lessons for a beginner, if you do not have clubs, that is fine. Typically, most professionals can provide a rental set or temporary club or two to get you through the lesson.
Many times in a first golf lesson, people just trying to figure out if they want to learn more about the game or even like the game. So… in my opinion, it doesn't make a lot of sense to invest a lot of money right away.
What do I need to know about the rules of golf for my first lessons?
Actually, you do not need to know anything about the rules of golf for your first golf lesson. If you are in a Get Golf Ready program at a local golf academy, many times they will go over a few of the most used rules during the sessions.
I know not all professionals agree with me on this however when first playing golf, I don't know that you really need to use many of the rules at all as long as you're not playing in a tournament.
You are at the golf course to have fun and a good time. If that means putting a ball on a tee in the fairway to be able to make better contact to hit it further, I would suggest that you do it. It doesn't hurt anything or anybody. It just helps you have more fun.
Many players taking golf lessons for beginners are going to feel overwhelmed at first. Keep in mind that is quite common as you will be in what's known as an early stage of learning. This means that you're going to be thinking a lot more than doing and every motion you're going to have to put a thought to it.
You will probably feel like there's an information fire hose turned on you. However, like anything else, the more you do it the easier it will become less cognitive and more fun.
What about kids? Are they put on a team?
Depending on the format of the program, the answer could be both yes and no. Typically when it comes to kids, there will be some individualized practice as well as some team activities to let mentoring and other understandings take place.
As you like golf and want to learn more, you will want o make sure that you get all that you can out of your golf lessons. Click here to find another article that will help you do just that.
We have had students at our academy from… Sarasota, Bradenton, Manatee County, SRQ, Lakewood Ranch, Venice, LWR, Ellington, Sarasota County, Palmetto, Siesta Key, Parrish, St. Pete, Tampa
Read other posts from this category…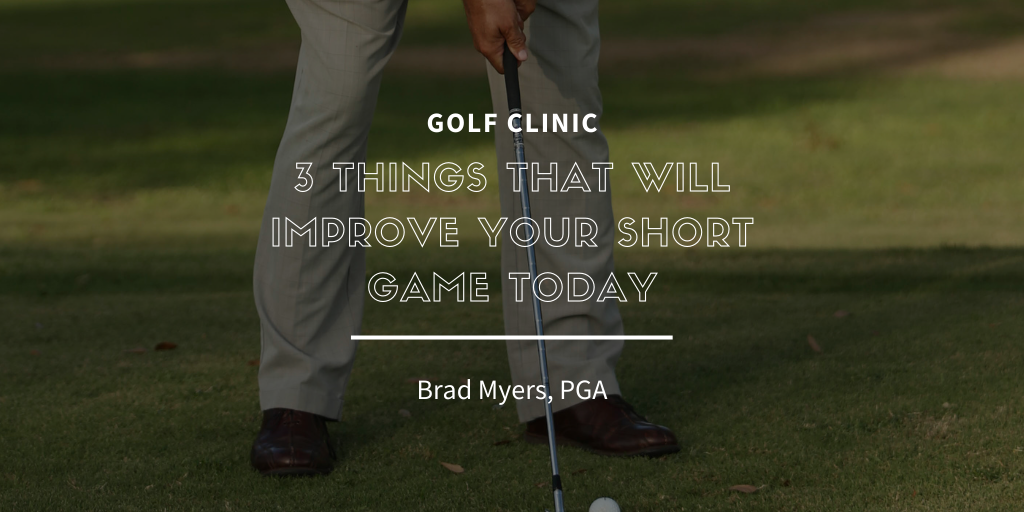 What if… You knew just 3 things that will improve your short game today? Would it lower your scores?  Would it make the game more fun? Make the decision to stop struggling with how to pitch a golf ball or
Read More »
Latest posts by Ball Flight Academy
(see all)