Get Golf Ready Class – Level 1
A Get Golf Ready class is a great way to get started playing the game or back into the game. No matter if you are a brand-new beginner golfer or used to play golf and are looking to take it up again, these classes are based on giving you the fundamentals to enjoy playing golf.
There is no need to be scared or intimidated as the others in the class are there to learn how to play golf too. Every student will hit some really "great" shots and some "others" haha
The ideas or concepts presented in the class will be broken down into easy-to-understand (and many times funny) bits of information. In addition, the instructor, Brad Myers, PGA has plenty of "patience"
Below you will find many questions that players have about the Get Golf Ready classes…
1. Do I need to have my own clubs for the Get Golf Ready class?
Plain and simple… No you do not. If you do not yet own golf clubs… no problem. We will provide them for you at no additional cost. This is very typical of many new players. Not having golf clubs is very understandable as I would not invest in something that I was not sure if I would like to do or not either. Just make sure to contact us prior to the first class so we can have enough available. You can reach us via email at coach@ballflightacademy.com or via phone at 832-515-7625.
2. What do I wear? Is there a dress code for the Get Golf Ready class?
We want you to comfortable. With this being said, dress codes differ from facility to facility.
Some rules of thumb that we have found to work a majority of the time include…
Men should wear long pants or shorts made of cotton or a polyester blend either with a pleated or flat front. Some courses will permit men to wear jeans, but others do not.
Women also should wear long trousers/pants, capris or dress shorts, or what are called golf skirts or skorts. These garments are made with a cut pleat or V-notch on the front or side to allow for motion in the golf swing and include an under-short. Cut-off jeans and workout, running or basketball shorts usually are not permitted for men or women.
3. What should I expect in the first Get Golf Ready class?
In the first class, we will jump right with a short presentation on how to hold a golf club, how to stand to a golf ball and how to make contact. You will be a participant in this class. The presentation will include you doing the actions too. Before you leave the first class. You will be hitting golf balls and not only understand what makes a golf ball go up in the air but how to make it happen yourself!
Depending on your current activity level, you may be a little sore (not pain) and feel like you have used your muscles the day or two after. You may (probably will) use some muscles that have not been activated in a while. That's a good thing… right? We will get you moving around.
4. What topics will be covered in the Get Golf Ready clinics?
Over the four-week golf class, we will cover the fundamentals of putting, chipping/pitching, full swing with irons and full swing with woods. If none of this makes sense to you right now, that is perfectly ok. That is what the class is for haha.
5. Once I enjoy the Get Golf Ready class, what would be the next step?
Once completing the Get Golf Ready – Level 1 class the next step would be to sign up for the Get Golf Ready – Level 2 class. In Level 2, we will reinforce the fundamentals discussed in Level 1 and do it while on the golf course.
Read other articles for beginning golfers here…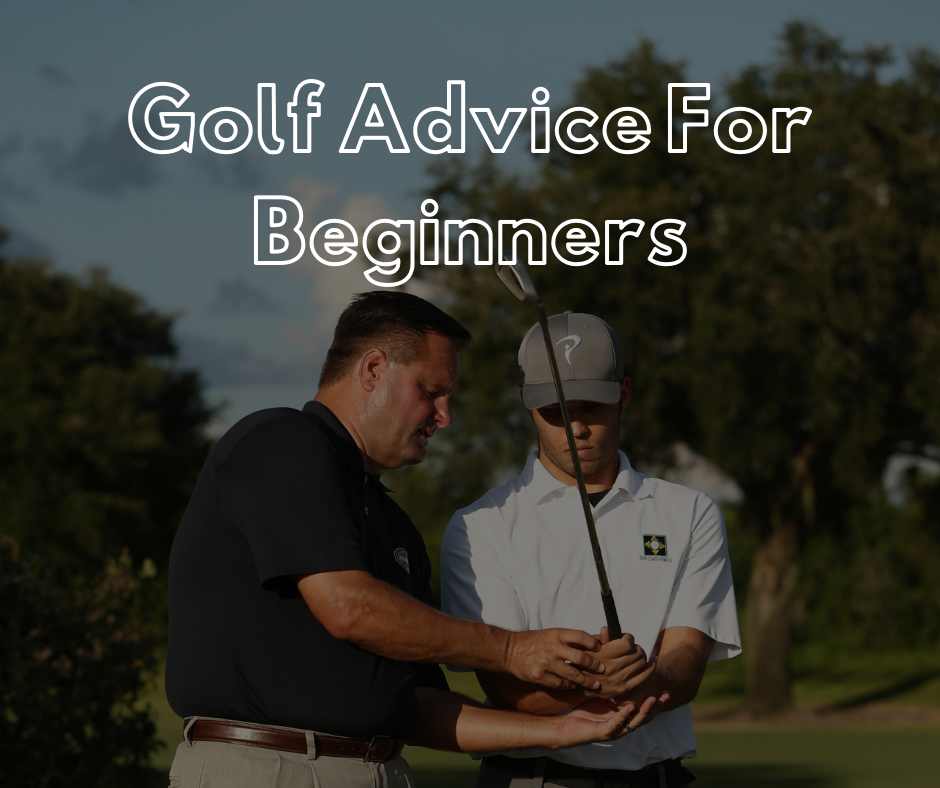 Golf advice for beginners is EVERYWHERE! Golfers get  "free golf tips" from their friends, family, YouTube, etc. Golf is a game that takes time to learn and can be quite frustrating, but it doesn't have to be! Below are some
Read More »
Latest posts by Ball Flight Academy
(see all)