For quite a while on social media such as Twitter, Facebook, Tic Toc, etc., I am often asked the question "How can I find golf classes for beginners near me?"
There are a couple of different ways to do it.
First, if you have friends that play golf, you can ask them where they typically play and if they take golf lessons or classes at that facility.
They can provide you with information to get you started.
If that does not yield results, then you can simply go to Google and type in the search bar "Golf Classes Near Me" or "Golf Clinics in My City."
Instead of typing my city, you will want to type the name of the actual city that you are looking for the instruction.
Golf Classes For Beginners In Sarasota / Bradenton
Now you are probably also wondering "What type of golf classes for beginners are available?"
If you are a true beginner or if you simply have not played golf in a long time, A Get Golf Ready Class is a great place to start.
Typically, the program will not only give you the basics of putting, chipping, pitching, and the full swing.
It will also include a tour of the facility and instructions on how to make a starting reservation or tee time as well as giving you the definitions to many terms used around a golf course.
Again, the price and agenda will vary at each facility but you will generally receive four to five lessons for around $99.
An inexpensive way to taste test golf to see if you like it or not and you will have a chance to make some new friends!
Golf Clinics For Seniors
More and more people are starting to play golf as they are nearing or have entered into retirement.
If you have not played or have not played in a long time, I would suggest the Get Golf Ready Clinic that we discussed above.
If your play is more advanced than that of a beginner, you can look for group golf classes or group golf clinics that have specific topics that you are looking for to improve your game.
Some of the golf classes for seniors that we host are:
How To Hit Your Driver Longer Today
How To Hit Your Irons Solid
How To Chip It Close Every Time
How To Make All Of Your Short Putts
and more.
Since you are in a group, taking these classes is less expensive than taking a private golf lesson.
Golf Clinics For Ladies
Taking up the game of golf can be very intimidating for some ladies.
Many women play golf for social reasons and are looking to enjoy themselves and spend time with other ladies.
Typically, golf courses will have golf classes for beginners and more advanced players that are specifically for ladies.
You will want to find something that falls in line with the Get Golf Ready Program described above.
Learning in a group takes a lot of the intimidation out of the instructional experience as it is not just you and the teacher standing on the practice tee.
In addition, you can kind of go at your own pace.
Where I teach is very hot in the summertime and some players need more breaks than others and some just like being social.
If your play is more advanced than a beginner player, you will want to look for a golf clinic that has a topic that will help you improve your game.
Some of the topics we teach on include the above mentioned as well as…
How To Hit More Fairways
Stop 3 Putting By Learning To Control Your Putting Distance
Why Does My Ball Slice?
and others.
Golf Clinics for Kids
Most of the time parents are looking to register their kids for a junior camp during the summertime.
Many golf courses offer golf classes for kids throughout the year.
You can find golf instructional programs for kids that are after-school programs, strictly held on the weekends and that are help over a holiday or spring break.
It is important to be realistic about the current skill level of your child and what their future golf in playing the game will be and find a junior clinic/program that will suit their needs.
Even as they start to play competitive golf… It needs to be fun for them while on the golf course and on the ride home.
Cost of Golf Lessons For Beginners Near Me
Actually, there are options to the answer to this question.
Many students like a group setting where they can learn with others as well as meet new people to play golf with in the future.
These would be referred to as group classes or group clinics.
The cost will typically be between $15-$30 per one-hour session. You will want to ask if there is a limit to the number of students.
This is an important question as the more students are in the session, the less time the instructor will have to spend with you.
I would stay under a maximum of six to eight students per session.
Without question, the cost of an individual golf lesson will be more expensive.
However, you will have that instructor for a set time period all to yourself.
Depending on the area that you live in as well as the experience of the instructor, you may find the cost of a one-hour golf lesson anywhere from $60 up to whatever you want to pay.
The average cost of a lesson in the US is in the neighborhood of $75-$90 for a one-hour lesson.
Find adult golf classes in Sarasota, Bradenton, Lakewood Ranch
If you liked this article, become a member of The Ball Flight Academy!
Change Your Ball Flight Today!
Read other posts from this category…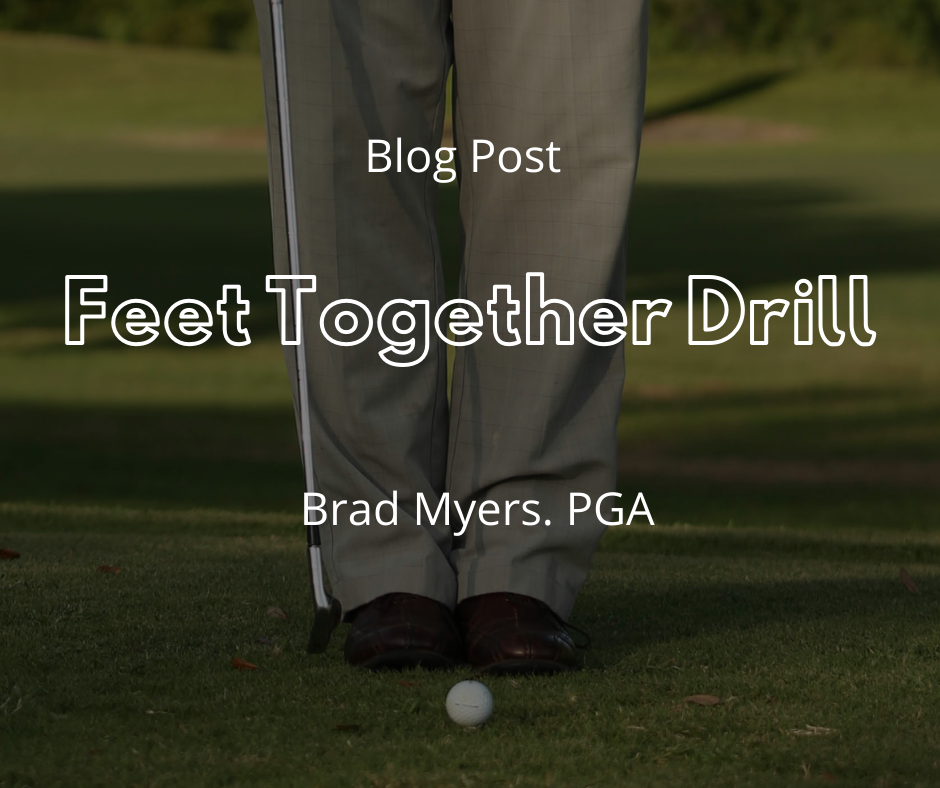 Can improving your golf swing be as easy as using the feet together drill? The answer is, Yes! Can golf instruction really be that easy?.. "90 percent of players would be better playing with their feet together. Why? Because they will
Read More »
Latest posts by Ball Flight Academy
(see all)