Online golf classes are becoming more and more popular with many players. Back when the earth was cooling and I was learning how to play golf, we did not have the benefit of the internet. Outside of a private golf lesson, a golfer had to read a book or go through the monthly addition of Golf Digest. Boy… How things have changed! I believe for the good.
Group golf instruction on the internet takes many different forms. We get many questions around the subject and will answer the most asked questions below:
How Do I Find Online Golf Classes?
At the risk of sounding condescending… Google it. Is that not the answer to most questions that you have nowadays? Haha (I am laughing with you) It does really matter which browser you use. Simply type the phrase online golf clinics or something similar such as internet golf clinics, etc into Google, Bing or whatever your favorite search engine might be. If you are reading this… I am going to assume that you know how to use a search box.
With the ability to stream video available to a wide variety of people, online interactive golf lessons are becoming more and more accessible to golf coaches that are willing to put themselves "out there." With apps like Tik Tok, Facebook, and Instagram, finding quality golf instruction information has never been easier.
What Skill Level Do I Need To Be before I Attend Online Golf Classes?
The offerings vary from very basic information for beginners to pretty deep discussions of theory. You will want to ask a few questions before plunking any money down. If it happens to be free, you might as well check it out as you never know what you might learn and you can leave anytime that you wish.
Many players like the fact that they are able to interact with the instructor. This allows them not only to ask personalized questions but also lets them to get to know the instructor's personality. In addition, online golf instruction allows players to have access to many more instructors than we had access to "back in the day."
What Technology Do I Need To Attend An Internet Golf Class?
If you are reading this. You already have the technology needed to attend. It really depends on what you have and where you are going to be when the online golf class takes place. For example, if it is in the evening, maybe you want o to watch it on your desktop computer or just sit on the couch and participate with your laptop, tablet or IPad.
If you are already on the driving range, as long as you have an internet connection or if you have a great data plan you can stream the event straight to your smartphone, Iphone or Droid. I usually have people laugh when I say this but I have had it happen to me. Someone will ask a question and unknown to me they are on a driving range. A few minutes later they show up again and thank me for the advice!
Can I Really Learn Anything From Online Golf Class?
As you can imagine, we get his question all of the time. I mean… A LOT. Here are my thoughts on it. The format of the clinic can take various formats. The two most popular formats are a presentation followed by Q&A or a straight Q&A.
In either format, you will be receiving new information. How you process it, understand it, and implement it. If you do not understand it, then you should keep asking questions and then go implement it.
When I say implement it, I mean give it some time. In my opinion, taking one bad swing and proclaiming that does not work is not implementing it. As long as I have been teaching and playing the game, Rarely (like never) have I given someone a piece of info and they "have it" on the very first swing and never lose it. We are human beings and… it just does not work that way.
So.. to answer the question, I do believe that you can learn something from online golf lessons as I have had students improve through them.
How Do I Know The Golf Instructor Is A Good One?
As we have learned from TV shows like Catfish on MTV, not everyone online is who they claim to be. As long as you have a camera and an internet connection, you can start spewing your beliefs about any topic out there and golf is no exception.
We have written another article (that you can read… Here) talking about how to find a good golf instructor or coach. The rules are the same whether it is finding one online or finding one to take in-person lessons.
Use your social networks and throw the question out to your followers, friends, etc. I have found them to be helpful and very truthful when I have asked questions to my audiences. Maybe too truthful? Haha
As online golf clinics are still fairly new, it is typical that people will question whether learning can happen or if it is just another fad. You should give one a try and decide for yourself if it beneficial to you or not.
If you liked this article, become a member of The Ball Flight Academy!
Change Your Ball Flight Today!
What Other Golfers Are Saying About Brad Myers, PGA…
I recently had the privilege of receiving golf instruction from Brad after years of inconsistent golf play. His ability to break down complex concepts into simple, digestible instructions is a testament to his skills as a golf instructor. Brad creates a relaxed and positive learning environment, making it easy to ask questions and seek clarification. Whether you're a beginner or an experienced golfer, Brad has the ability to identify and correct the subtle flaws in your technique, leading to improvements in your overall game. He is professional, courteous and a true asset to anyone seeking to enhance their golfing skills. Thanks to Brad, my golf game is much more enjoyable!
Kevin Tokarczyk
2023-08-01
I am a new golfer and just started playing 2 years ago with my roommates in college. Now that I have graduated, I've wanted to play the game more seriously and started taking lessons 3 months ago. I have had multiple instructors with little improvement. Brad was the first instructor that was able to break down my swing in the simplest way and gave me a better understanding of how my body is supposed to move through my swing. Brad is articulate and concise which is great for me as a beginner golfer because he is able to efficiently communicate without confusion or over-explanation. I have seen more improvement from my one session with him than I have with any other instructor. 1 week on from my lesson with him I am making much better contact with the ball and my swing is smoother and straighter. Thank you Brad, I look forward to taking another lesson from you!
Brad is one of the best golf instructors I've had. He's very patient, and worked with my swing. It was horrible in the beginning. He broke it down and explained, in small steps, how to improve it. I was never overwhelmed. He gave me drills to do, and I followed his instructions. After 8 lessons, my game has improved immensely. Brad met me at a club fitter, which was helpful. I plan to take more lessons as soon as my rotator cuff is healed! (Not from golf)
WOW, what a great training experience. Brad is patient, knowledgeable and a great instructor. He is able to feed information in small increments and it makes it so much easier to learn. I am looking forward to more lessons on the future.
Benjamin Grais
2023-06-20
I am new to the area so I was looking for a golf coach who could help me improve my game. I have played golf for 35 years but as I have aged, I needed to adjust my swing with golf lessons and expert instruction. I found Brad's website with a plethora of options including private and group lessons. In the last 3 weeks with Brad's coaching, I have enrolled in both private and group instruction with substantial Improvement. Besides being an amazing coach, Brad has exceptional interpersonal skills. He is authentic and truly wants to learn about you and your golf game. He has the latest technology and is able to explain the results which translates to a better golf game. Thank you Brad! I appreciate all of your help, patience, and guidance.
Bob Hansbrough
2023-05-31
I started taking lessons in July 2022 and my goal was to regain my swing that I had lost due to lack of play for 10 years. I was shooting 100-105. My goal was to regain my tempo and break 90 by 1/1/23. That goal was shattered in just 90 days. I'm now scoring in the mid 80's consistently and I've shot 79 once. Brad has been there every step of the way. He breaks the swing down in bite size pieces. I improve after each lesson and he's there for his students daily. He even helped me get fit with a custom driver just a few weeks ago at Club Champion. He's the real deal if you want to improve your game. Thanks Brad
Brad is a great Golf Instructor. He is good at asking questions to help you learn rather than just giving you the answer right away. Helped me fix my swing and find consistency. Responds to texts when I have questions during practice to keep me moving in the right direction. Highly recommend.
After so much frustration hacking away at balls on the range – it was a relief to finally have fun. I improved more in my one hour with Brad than I have in the past two months getting back into the game. His style is personable and relaxed, and he is a very effective communicator explaining concepts and correct feels. I finally feel confident standing over a golf ball again, and look forward to my next lesson with Brad. Roll Tide!
Really personable, easy to get a long with, and great applicable knowledge. I was a little anxious because I have a non traditional swing, but I was at ease with Brad immediately. He didn't try and change my swing, rather he showed me where I could improve using my normal swing. I highly recommend Brad to anyone looking to improve their game.
Brad is an extremely knowledgeable and patient instructor. He explains things in an easy to follow manner. I highly recommend.
More About Learning Golf Online...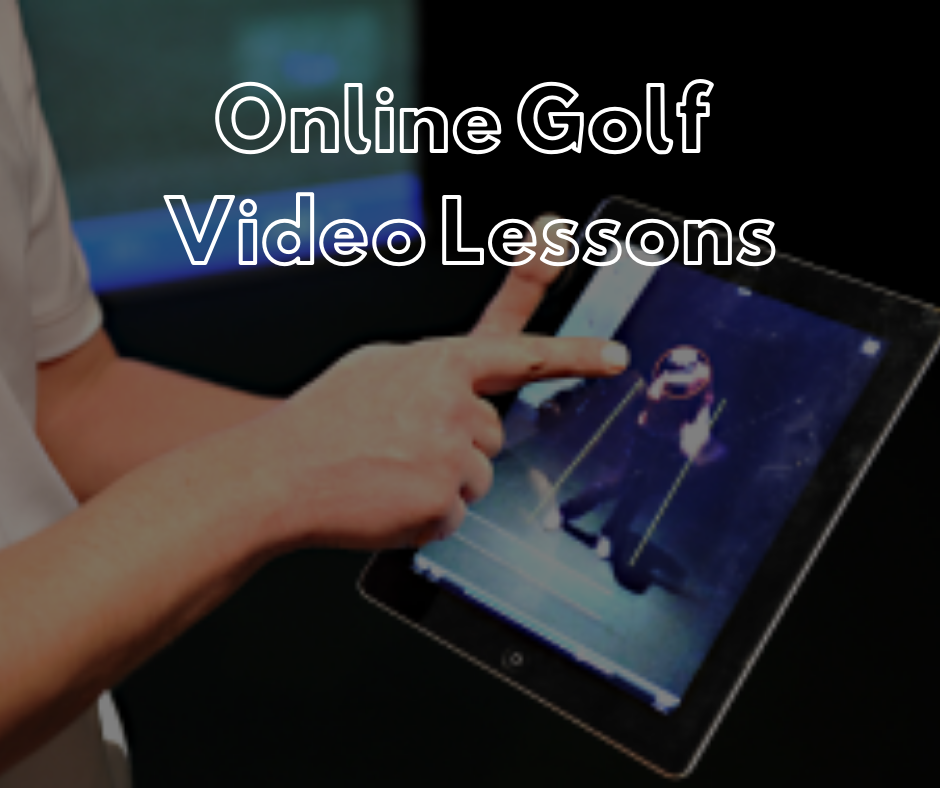 Finding the right online golf video coaching to improve your game can be a difficult task, especially if you don't know what to look for. This article will help you find a good golf coach via the internet and avoid
Read More »
Latest posts by Ball Flight Academy
(see all)