Have you ever heard of the Titleist Performance Institute (TPI)? Are you looking for TPI golf lessons in Sarasota, Bradenton, or Lakewood Ranch, FL?
Are you tired of playing golf with pain? Do you feel that you should be hitting your driver longer? Do you get tired late in rounds?
Ok… I will stop with all of the questions and walk you through what the Titleist Performance Institute has developed and let you know how it can help your golf game.
What is The Titleist Performance Institute?
When it comes to the world of golf fitness, the Titleist Performance Institute (TPI) is the leader in study and research in how the human body can best swing a golf club. The best part is that they have not limited their research to the best players in the world, they have also collected massive amounts of data on the vast majority of player types, the middle and higher handicap players.
Golfers vary in many areas including flexibility, strength, builds as well as ideas of how to swing a golf club. TPI gathers a player's data from the TPI physical screen and then creates a plan with what the golfer's body can do. Thus, building an efficient body-swing connection swing around those factors.
The TPI Mission
The Titleist Performance Institute looks to teach their theory of body-swing connection to not only teaching professionals, fitness trainers, medical professionals as well as golfers themselves. This has become their mission. TPI golf training does this through multiple streams including the Golf Channel Show The Golf Fitness Academy as well as through certification programs. Depending on which level that you are taking, the certification programs are done in person and some can be taken online. Attend one of the TPI seminars and become TPI Certified here.
What does the TPI Fitness Process look like?
Receive A Golf Swing Analysis
The golf swing analysis includes a laid-back interview about where your golf game has been and where you would like for it to go. We will observe your ball flight together and discuss what you would like for your ball flight to be in the future. Your TPI Golf Coach will identify if you employ any of the 12 most common swing characteristics. For example, those characteristics would include things like challenges in posture, early extension, over the top, swaying, sliding, or if you have a chicken wing.
TPI Physical Screening Procedures
Although this sounds intimidating to some players, it is really simple and painless. During the screen, you will be asked to perform 13-16 different movements. If at any time you feel uncomfortable or feel pain, it is time to stop that movement and proceed to the next movement. You should not have any pain during the screening. The TPI golf screen will take approximately 30-45 minutes to complete. Simply type TPI Body Screen Near Me into Google to find a TPI Certified professional that can take you through the assessment.
Create Your Personalized TPI Golf Workout Plan
The information gathered from the screen will be put together with the results from your golf swing analysis and specific TPI golf workouts will be personalized for you to target any limitations that you currently have. The program will be targeted to fit your current fitness levels. The programs usually run 4-6 weeks. Once completed, it is important to go through another screening so you can document your progress and update your workout plans as needed.
Carry Out Your TPI Workout Plan
Like any other program, you have to put in the work to get the results that you want.
Monitor Your Progress
You will want to record what is happening in your workouts. This is not limited to how much weight and how many reps that you perform. You will also want to include things such as how you are feeling going into the workout during the workout and how you feel once it is completed. Depending on the player, you may want to log what you eat and at what times you are consuming them. This will help reveal if any foods are causing you discomfort or bad feelings. Many players also document their sleeping patterns.
Examine And Set New Goals
You have completed your program. Now it is time to examine what worked well and what could have gone better. This would be an appropriate time to go through another golf swing analysis as well as a physical screening to determine any gains that have been made. At that point, you can set new goals and continue your journey of improvement!
Who Can Benefit From A TPI Fitness Program?
The simple answer is any golfer can benefit from their program. What may seem to be the obvious answer is that competitive or tournament players would benefit the most as they are always looking for an edge and to be efficient as possible in their golf swing motion. However, many players that have suffered past injuries or are trying to prevent future injuries also have benefited by going through the program.
We are often asked about the TPI junior golf. The TPI program for kids is really important for them as they are rapidly growing and changing. The consistent TPI junior screening and re-evaluation of their progress will not only aid in their development but tend to prevent injury.
TPI Golf Lessons in Sarasota, Bradenton or Lakewood Ranch Are Available
Brad Myers is a TPI Certified Golf Coach In Sarasota, Florida. He is also a member of the PGA of America and has been certified through PGA of America in Teaching and Coaching. Brad offers golf lessons in Sarasota, Bradenton, Lakewood Ranch, or Venice, Florida year-round. During his career, Brad has taught multiple club champions and oversaw a junior golf program that produced multiple individual and team state champions. Contact Brad at coach@ballflightacademy.com to schedule your improvement today! If you are not in our area, find a TPI Expert in your area by clicking here.
The Ball Flight Academy has students from Sarasota, Bradenton, Venice, Laurel, Northport, St. Petersburg, Ruskin, Palmetto, Parrish, Sun City, Nokomis, The Meadows, Vamo, Myakka City, Arcadia, Plantation, Siesta Key, Tampa, Longboat Key, Englewood, St. Pete, Osprey as well as other parts of Florida
If you liked this article, become a member of The Ball Flight Academy!
Change Your Ball Flight Today!
Make Better Golf Swings With These Blog Posts...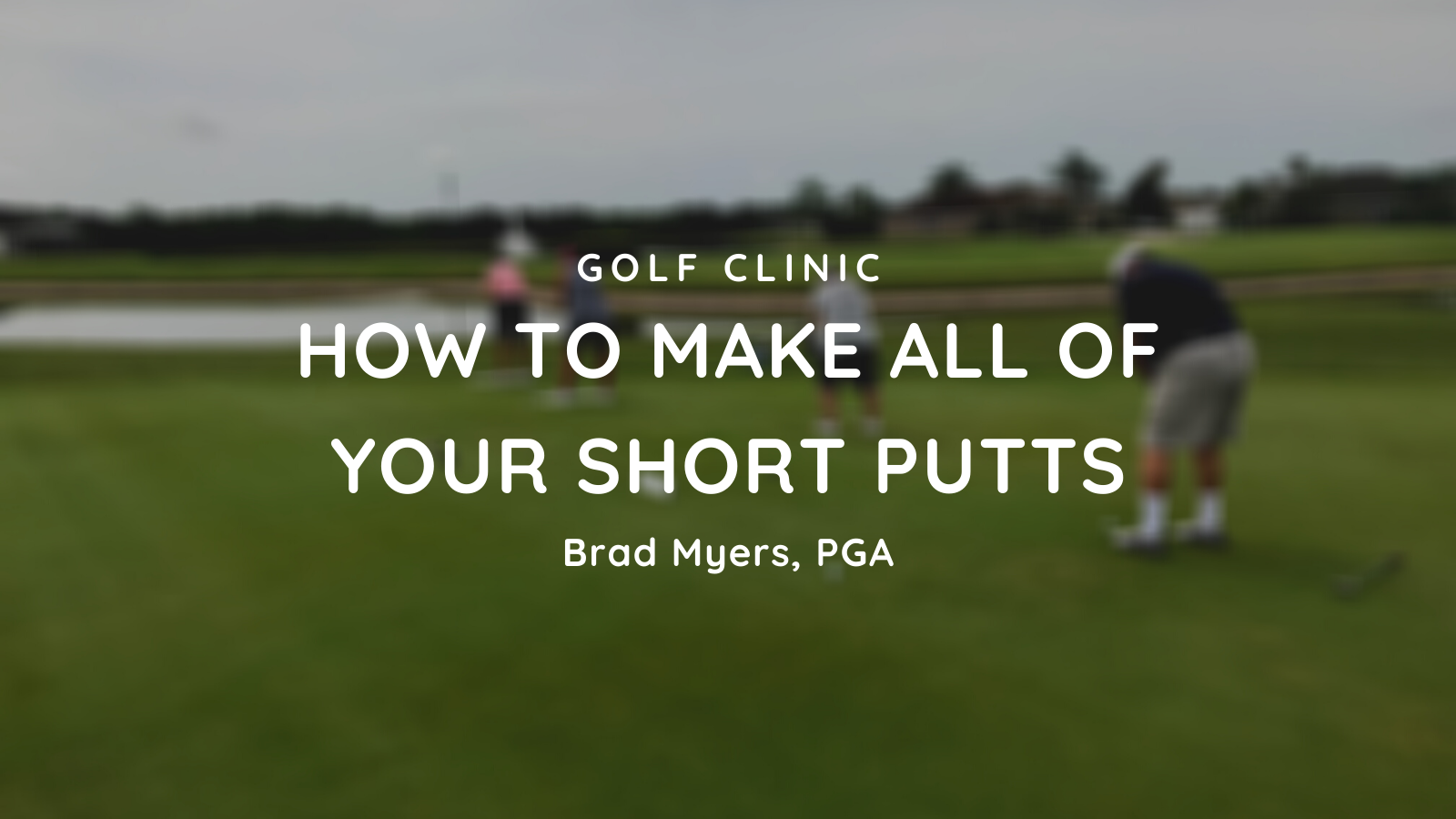 Do you think that you miss too many short putts? It's frustrating when you think that you are making good strokes and yet the ball still doesn't go in the hole. You start to question your putting stroke, your golfing
Read More »
Latest posts by Ball Flight Academy
(see all)